Big Dry Creek Recreation and Floodplain Restoration Master Plan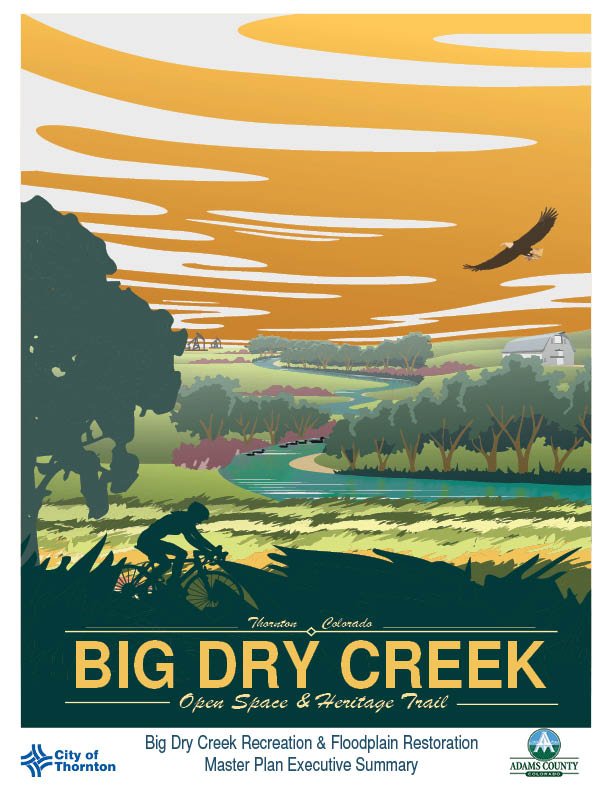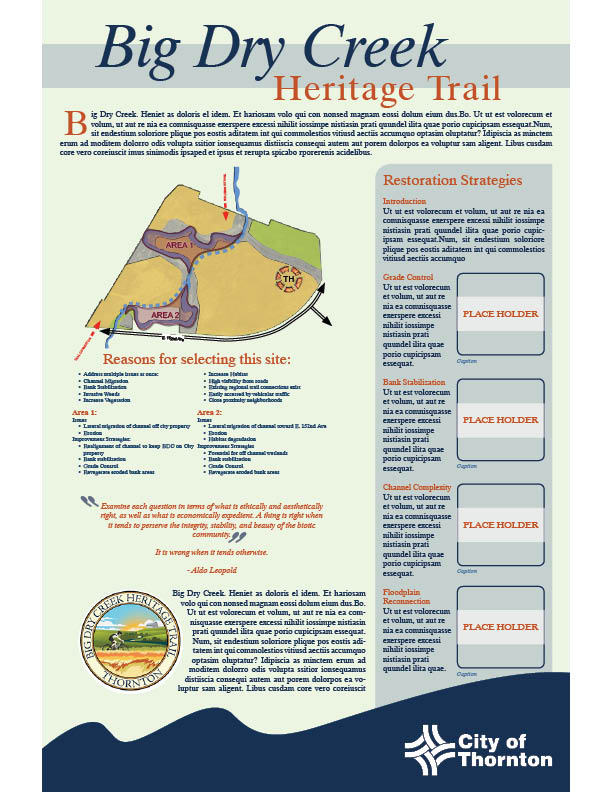 Client: City of Thornton
THK Associates developed a master plan for 6 miles of the Big Dry Creek corridor between I-25 and 160th Avenue. While the City of Thornton had already created 'pearls' of open spaces along the South Platte River and Niver Creek, Big Dry Creek was the last remaining 'open space pearl' needed to create a complete system of open space corridors in Thornton.
Big Dry Creek provides outstanding opportunities for passive recreation and wildlife habitat and encompasses almost 300 acres of open space areas that have been preserved through acquisition by Thornton and Adams County.
The master plan assessed these publicly-owned parcels from hydraulic, geomorphic, environmental, social and recreational standpoints and created a framework for these areas to be connected both to each other and to the larger networks of trails, parks and open spaces. The key to creating an effective and implementable framework in the master plan was to understand that successful riparian corridors are complex systems that cannot be completely 'controlled.' By preserving and protecting a wide corridor that the Creek could move within without negatively impacting infrastructure (such as roads and buildings), we were also able to create a plentiful wildlife habitat alongside recreational amenities including a regional trail system and environmental learning opportunities.