Creekside at America the Beautiful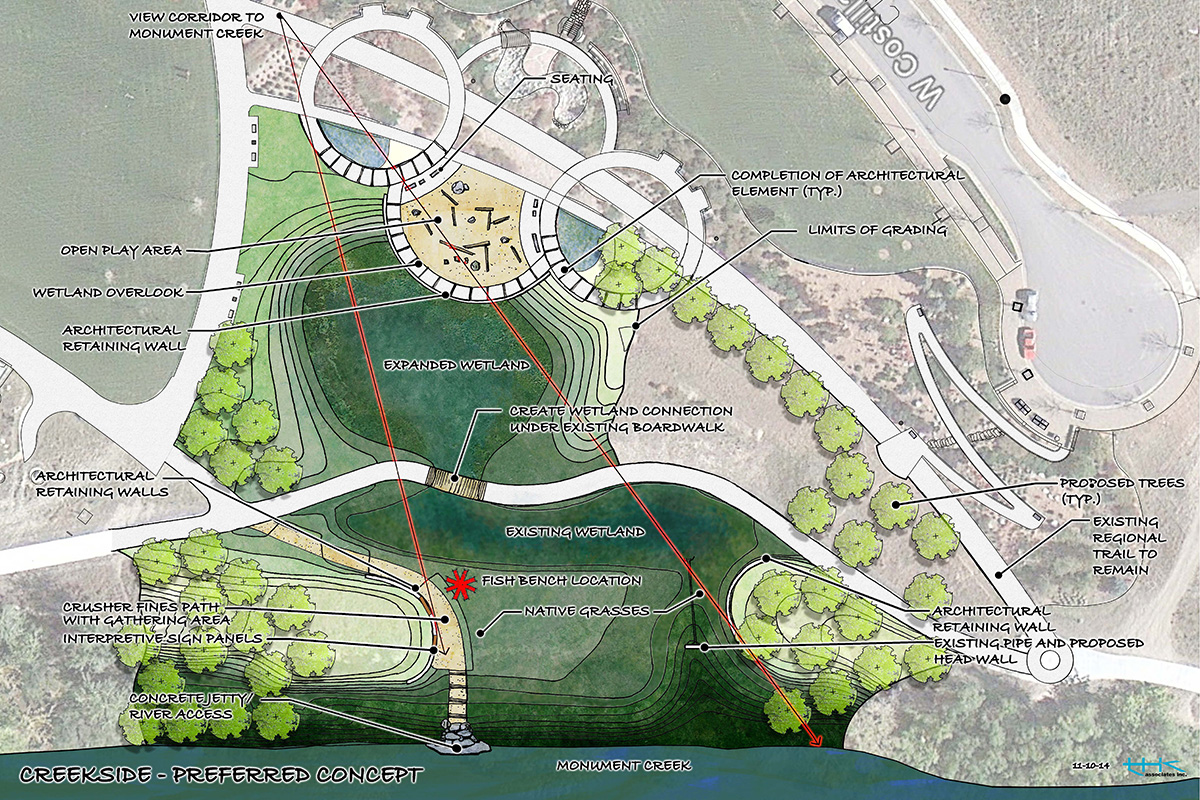 Client: City of Colorado Springs
THK completed a Master Plan and Construction Documents for a natural area expansion of America the Beautiful Park, a major downtown regional park for the City of Colorado Springs. Creekside will connect America the Beautiful Park to Monument Creek, while offering recreational and educational opportunities for the community. A large berm will be removed between the Park and the Creek to improve access and visibility, reconnect the floodplain, expand riparian areas and create opportunities for free play.
By incorporating active and passive uses, the Park will provide a variety of opportunities for multiple user groups while reducing user conflict. The Park will be ADA accessible allowing users of all ages and abilities to enjoy and interact with the Creek. The project fosters multi-governmental agency and stakeholder partnerships. The project pursued and has been approved for Zero Rise Certification through the Pikes Peak Regional Building Department.
THK assisted the City in a redesign of the park in early 2015 due to the presence of contaminated material when the berm removal began. The redesign maintained all of the project goals while providing asbestos contamination clean up and mitigation. Construction will be completed in the late Fall of 2015.