Veteran's Memorial Tunnel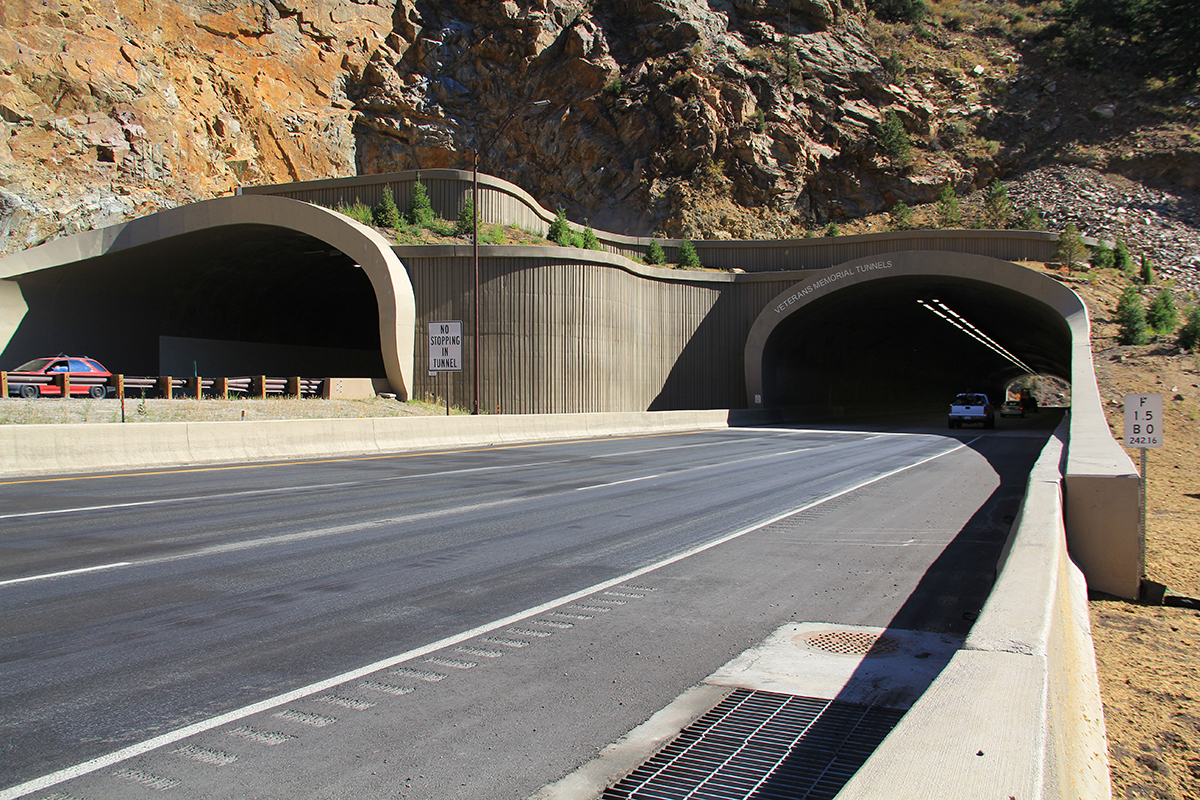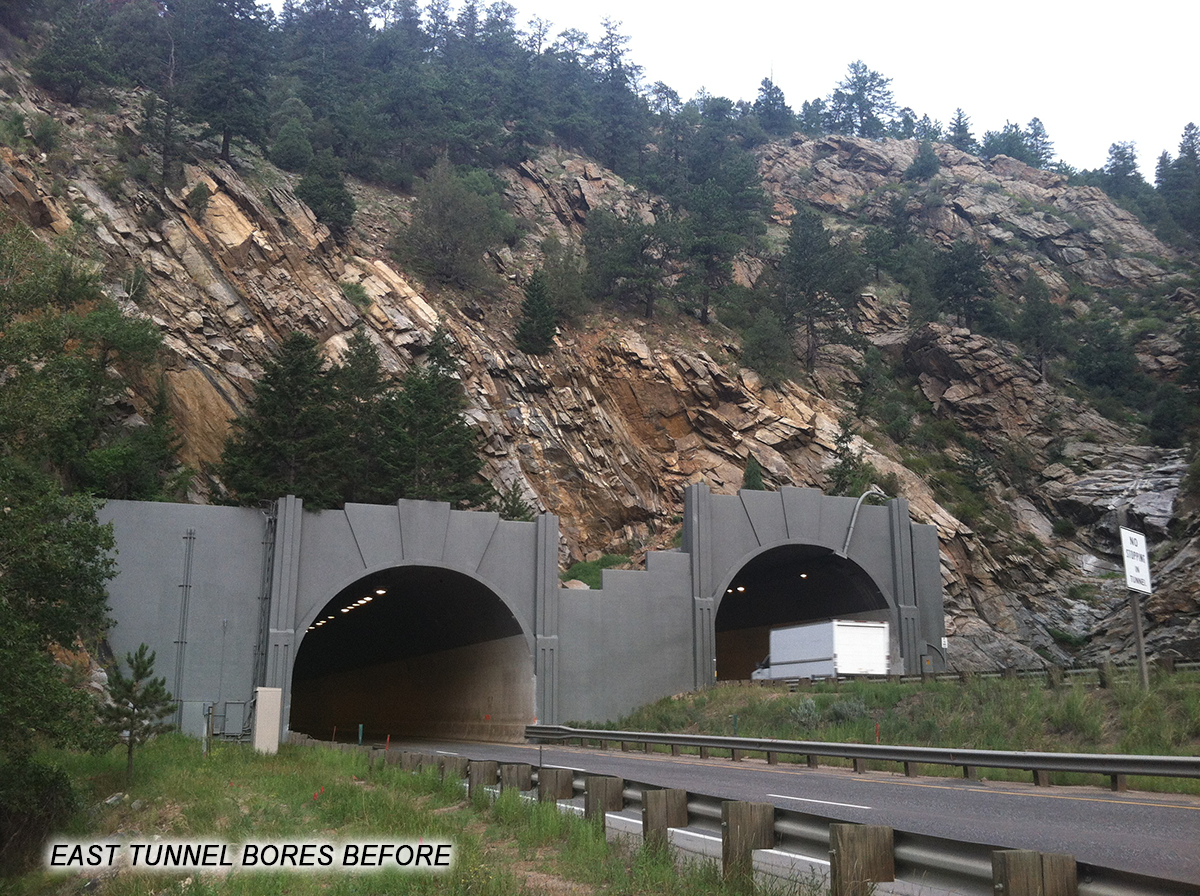 Beginning in 2012, THK was contracted to develop the architectural design for the Veterans Memorial Tunnels portals and landscape restoration of the mountain slopes. These tunnels replaced poorly functioning tunnels originally constructed in the 1960's. Completed in October of 2015, the Veterans Memorial Tunnels widened both the east and west tunnel bores, from two lanes in each direction to three lanes, providing significant traffic mobility improvements to the I-70 Mountain Corridor.
A major traffic mobility issue with the existing tunnels was the 'black hole' effect that slowed traffic approaching the tunnel entrance. The 'black hole' physiological phenomenon occurs due to the visual contrast between the lighter colored tunnel head walls (portals) and the darkness of the tunnel. THK designed the tunnel portals and the landscape restoration around the tunnel portals to reduce the visual contrast between the tunnel, tunnel portals and mountain side. The amount of tunnel portal visible to the approaching motorists was minimized and the restored mountain side was darkened with evergreen vegetation. Increased lighting within the tunnel was also added to reduce the visual contrast.
Additionally, the flat tunnel head walls were replaced with a spiral designed structure where the tunnel hood transitioned into a 200 foot long wing wall that extends out to meet the approaching motorists to draw the traffic into the tunnel. The spiral wing walls double as a sound attenuation wall for the trailhead and rockfall protection for the I-70 motorists. THK utilized 3-D visualization tools to design the tunnel portals and the mountain slope restoration. The 3-D modeling created by THK allowed the design team to study different design concepts by simulating the drivers experience as they approached the tunnel. Traffic engineers, roadway engineers, geotechnical engineers, tunnel engineers and THK's landscape architects worked to refine THK's concepts for the tunnel portals to best meet mobility and safety goals. Numerous configurations were explored very quickly and very easily presented to stakeholders and decision makers to achieve the best solution in under a month.
The whole project, from environmental clearances through final construction, was completed in a little over four years.