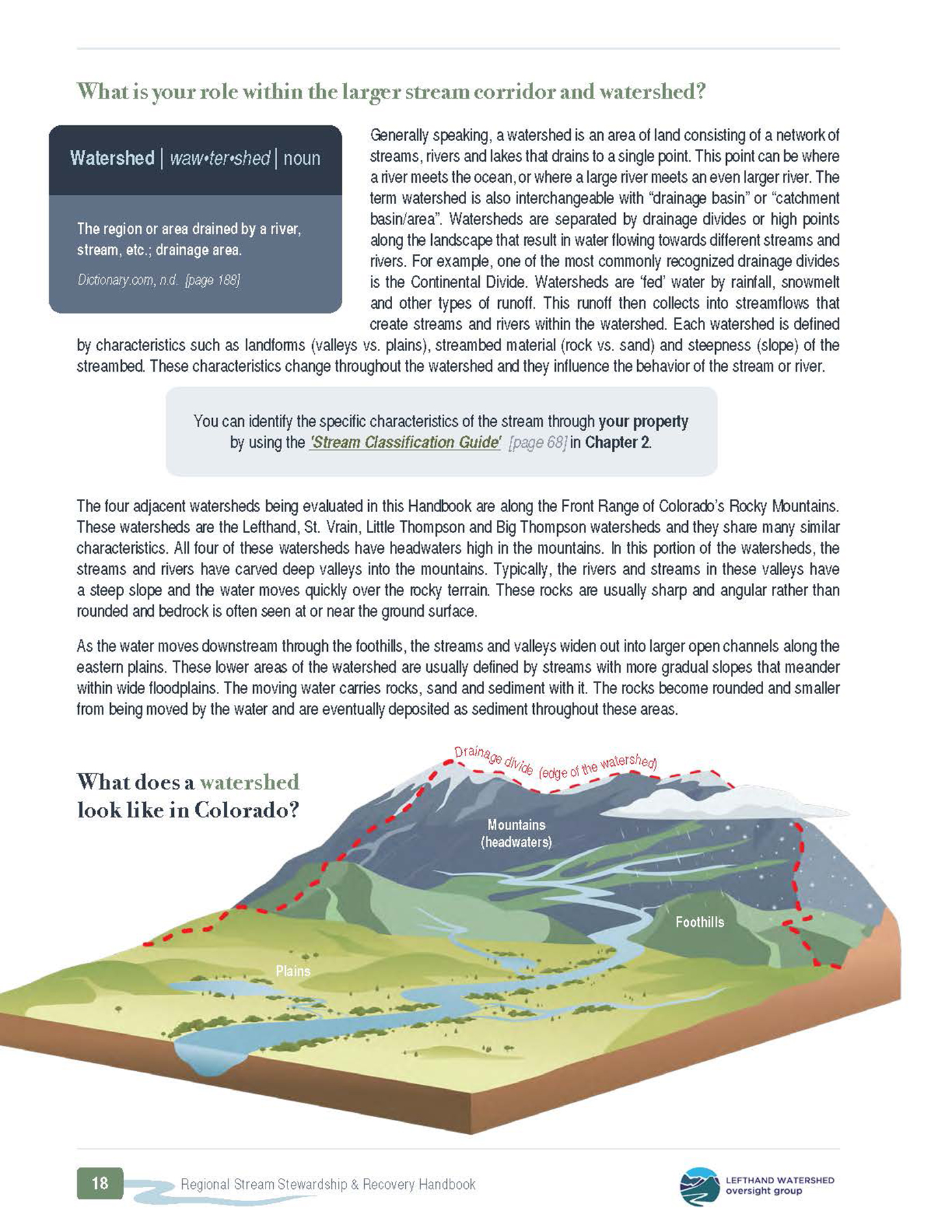 Client: Lefthand, Big Thompson, Little Thompson and Saint Vrain
The idea for the Regional Stream Stewardship & Recovery Handbook grew out of the recovery efforts following the 2013 Colorado flood. Through these recovery efforts and projects, everyone involved learned valuable lessons about how streams and watersheds function during and after a record-breaking flood event, as well as the role that good stream stewards can play in the watershed. The purpose of the Handbook is to create an educational resource for private landowners to better understand their streamside properties in the context of the larger watershed, what they can do to practice good stream stewardship and when/how they should engage outside help for stewardship or recovery projects.
THK led a team including Matrix Design Group, Painted Tales Creative, ERO Resources and Flywater. The team developed graphics, content and methods to teach and explain complicated subjects of hydraulic engineering, fluvial geomorphology, environmental sciences and vegetative communities to a wide variety of people/groups. The project included a series of four public workshops, as well as an Expert Review Panel comprised of landscape architects, engineers, geomorphologists, scientists, emergency management personnel, floodplain managers, forest managers and wildlife specialists. All of these meetings gathered input and 'field-tested' elements of the Handbook.
As part of the project, real sites within each of the four watersheds were selected and evaluated for stewardship and recovery opportunities. These inventories and assessments make up the last chapter of the Handbook and they serve as examples of how to use the Handbook on real-world properties.