Pasquinel's Landing Park -PARK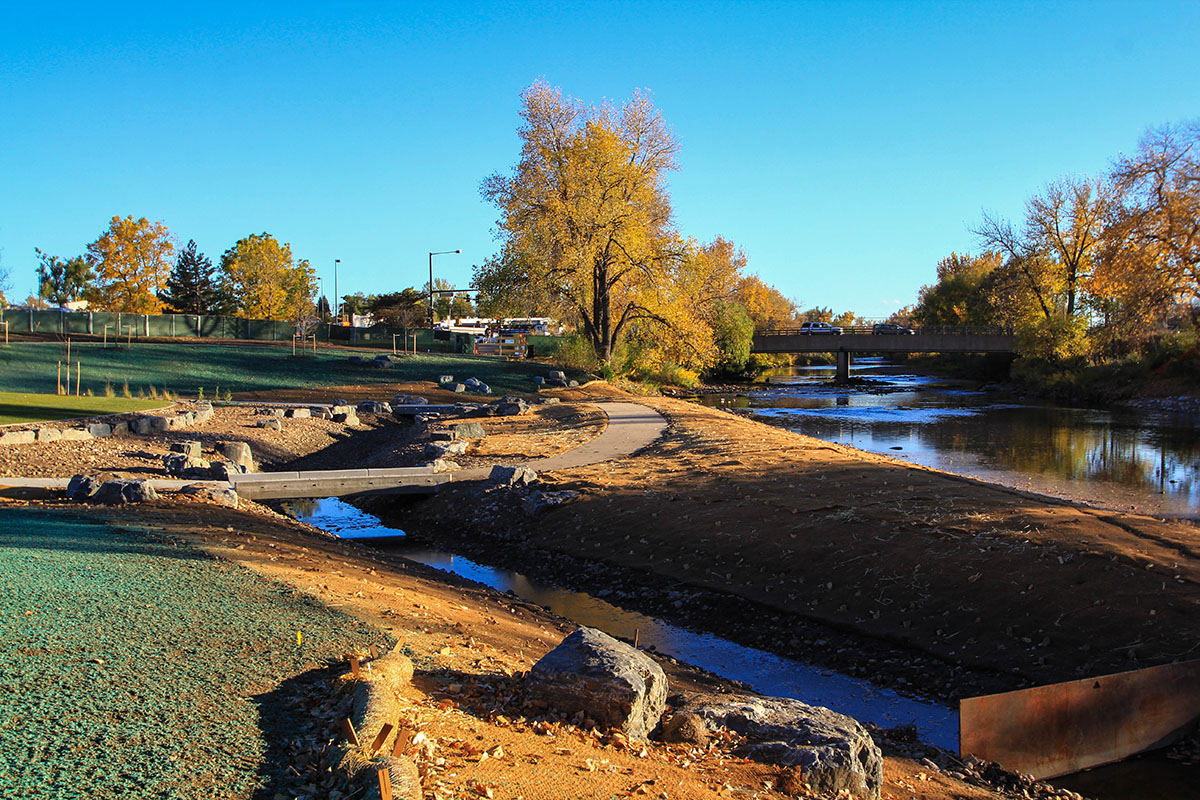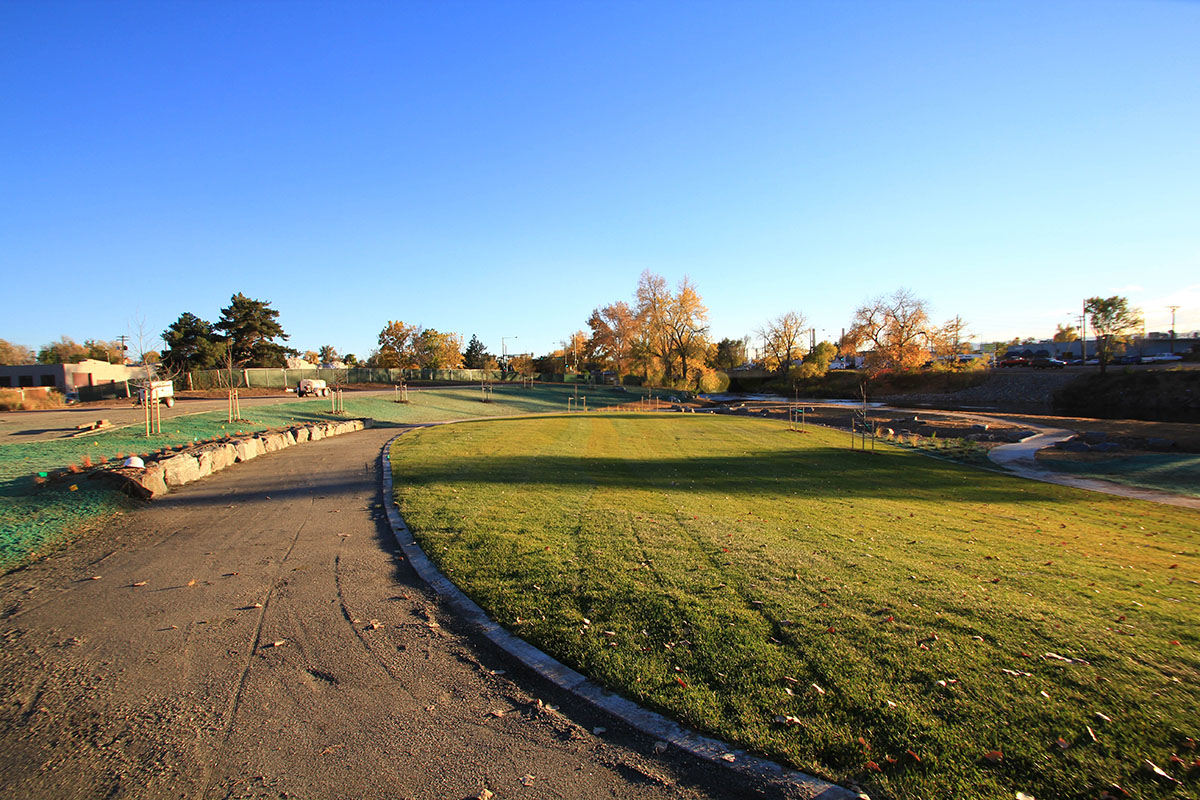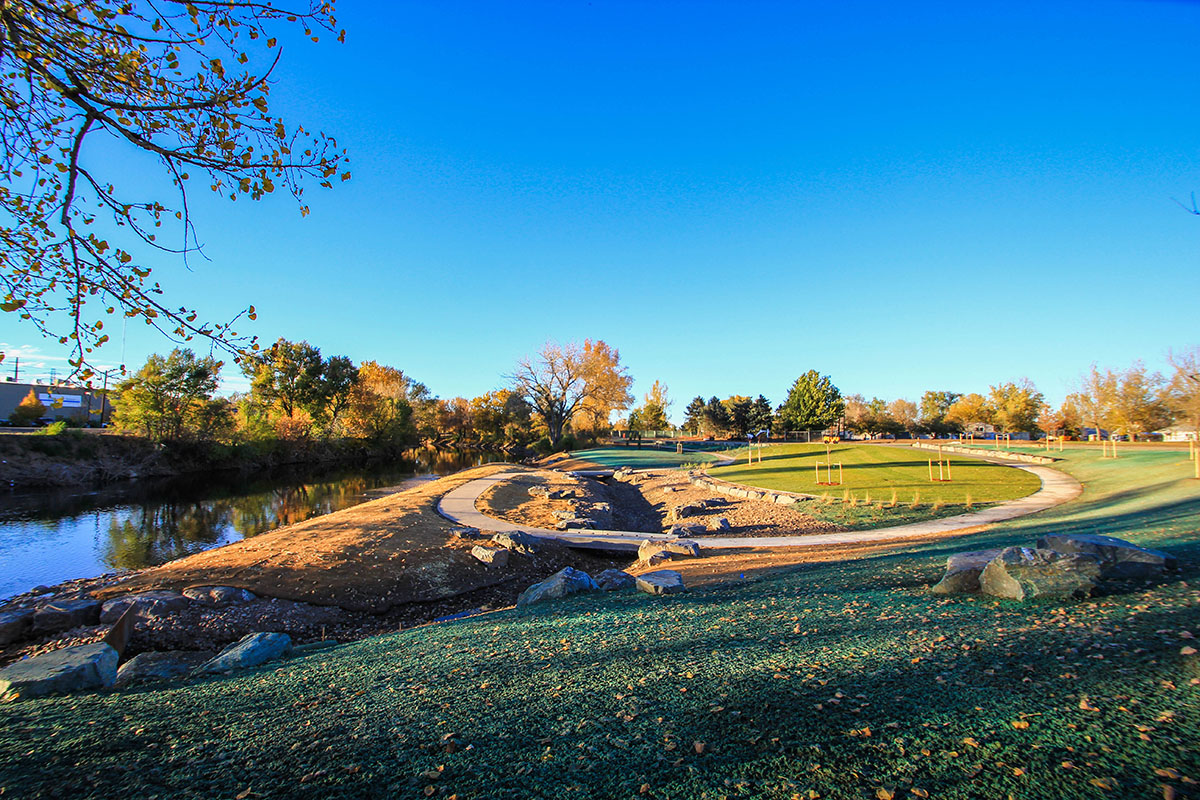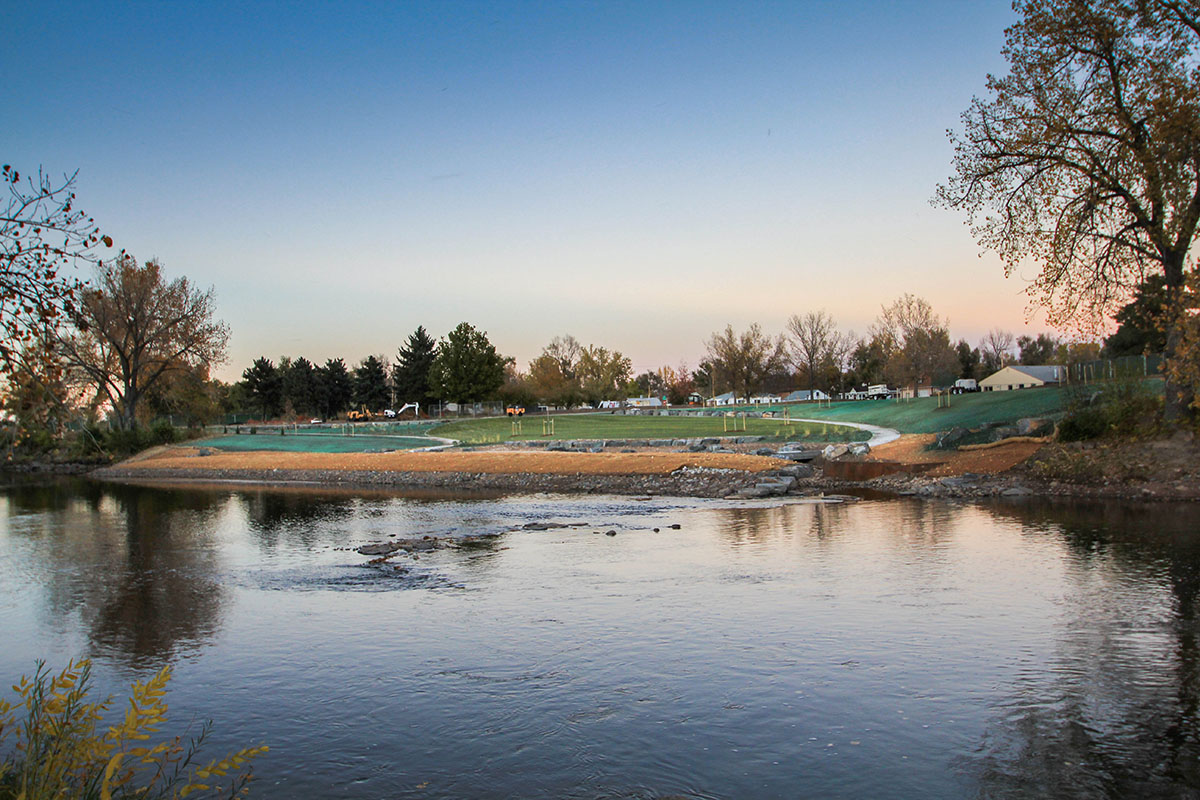 Client: City and County of Denver
Pasquinel's Landing Park is now one of the key nodes of activity for the Overland Park Neighborhood along the South Platte River. By working with the Greenway Foundation and the City and County of Denver, THK has made the river accessible to the people of Denver allowing them to embrace this vital resource.
THK was responsible for taking this vision through the public process, conceptual design, construction documentation and final construction.
The park brings individuals down to rivers edge where an island has been created to encourage river access and environmental learning in a safe secondary channel. A pedestrian loop trail runs throughout the entire park providing access to the island and framing the great lawn before culminating at a new adult fitness area along the South Platte Regional Trail.
The goals for this project were to create increased river access, promote outdoor environmental learning, produce active public spaces and incorporate unique fitness opportunities, all while increasing circulation and regional connectivity along the South Platte River.