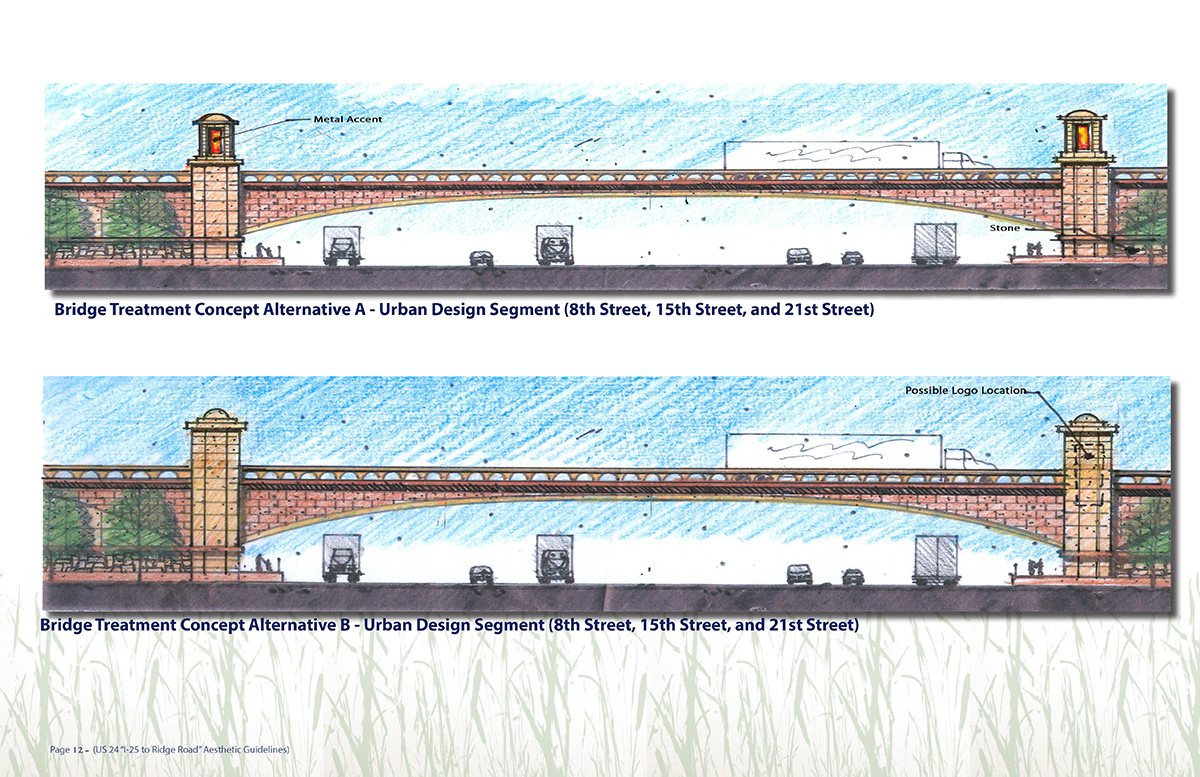 Client: Colorado Department of Transportation
U.S. Highway 24: The Pikes Peak Area Council of Governments (PPACG) requested that CDOT study the U.S. Highway 24 Corridor from I-25 west to Manitou Avenue (approximately 6 miles). The objective of the study was to determine what steps are needed to improve access, mobility and safety on this corridor. Currently, travelers in the corridor are experiencing significant congestion and time delays. This corridor is a major gateway to the mountains and Colorado Springs. The corridor currently experiences a lot of commuter, tourist and local traffic.
Economic viability and enhancement of the surrounding communities was also one of the key issues the community wanted to see addressed as a part of the U.S. Highway 24 project. THK was retained to provide market analysis, planning and landscape architectural services on the project. Urban design guidelines, land use discussions, aesthetic treatments, pedestrian improvements, signage and lighting are all elements that THK was responsible for developing.
THK developed Aesthetic Guidelines for this corridor. Proposed highway improvements include the relocation of the portion of the highway, bridge and soundwall improvements, pedestrian amenities such as bike and pedestrian paths, signage, landscaping and creek/park improvements which include water quality/drainage improvements, wildlife and fish habitats. These new improvements are intended to meet existing and future travel and recreational demands.