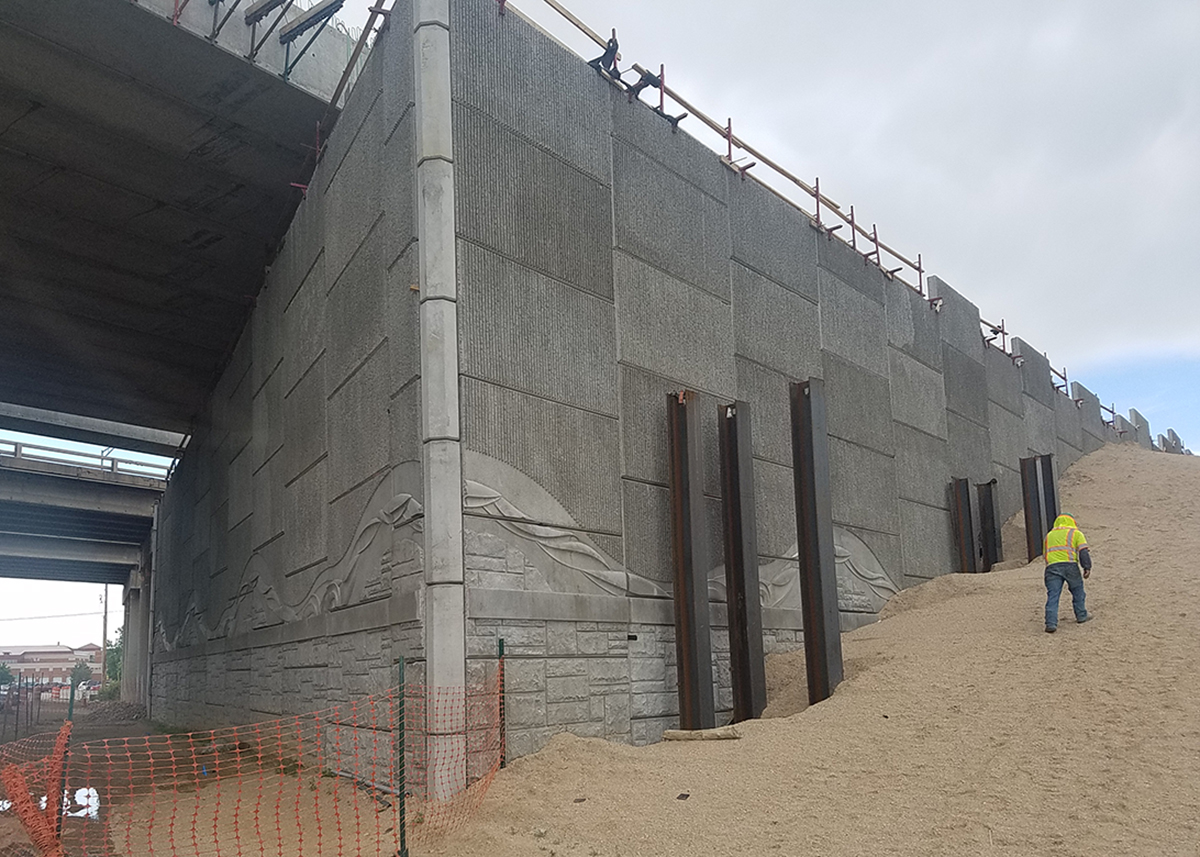 Client: Colorado Department of Transportation
I-25/Ilex to 1st Street: THK prepared Architectural Design Guidelines for the I-25/ Ilex and I-25/1st Street Interchanges. These interchanges are the first constructed segments of the New Pueblo Freeway. The Design Guidelines develop structure aesthetics, landscape architectural design and irrigation services. By developing these Guidelines, THK is responsible for the development of the visual character of the project.
This aesthetic development was based on an interactive process with the community to determine what the character of the new freeway should be. THK developed aesthetic concepts for the architecture and landscape of the interchanges based on community input. For these interchanges, connections to the Historic Arkansas Riverwalk (H.A.R.P.) and Runyon Field Sports Complex were especially important. The community and the design team agreed that it was very important to create a sculptural element in the landscape that connected back to the Pueblo community.
Currently, construction of both the Ilex and 1st Street interchanges are underway. THK continues to be involved with the design-build project as an Owners Representative for CDOT. Click here for the quarterly project construction update.